Works
Mom's Choice Award Gold Winner
Mississippi Magnolia Children's Choice Award PreK-2 List, 2019
Scholastic Book Club Selection
From Kirkus
"Unexpected housemates lead to fitful nights for a new subterranean tenant. …there is much to enjoy: the silly mistakes Jackson makes from lack of sleep, effective page turns that build suspense, and a predictable story structure. Soft, computer-generated illustrations will engage observant young readers keen to explore Jackson's new home."

From Story Monsters, Darleen Wohlfeil
This adorable book grabbed me right at the cover. Illustrator Guy Wolek captures the warmth, patience, and overall heart-winning personality of Jackson the mole with perfection. We can all learn a thing or two as we watch Jackson cope with his new noisy neighbors. Its so much easier with kindness.

From Storeybook Reviews
Jackson the mole has to figure out how to make the ghost in the attic, the boogie monster in the basement and the Pixie in the piano let him have a peaceful nights sleep. He does figure it out and they all get along in the end. This is a cute story book for kids and it might even teach them a little something about problem solving and dealing with uncomfortable situations. The illustrations in the book depict the various scenes in Jackson's home and the 3 other residents of his home. They are beautiful and fit the story well. We give it 4 paws up.

From Foreword Reviews
With a ghost in the attic, a bogey monster in the basement, and a pixie in the piano, it's no wonder Jackson is having trouble sleeping. No worries, though—some thoughtful problem solving guarantees a restful slumber for Jackson, and perhaps a few new friends, in No More Noisy Nights, from Holly L. Niner. Amusing illustrations from Guy Wolek reveal an adorably earnest Jackson and his kind but clamorous neighbors as they learn to peacefully coexist.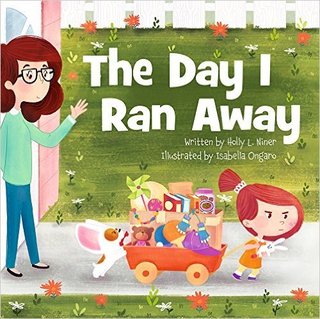 Mom's Choice Award Gold Winner
Children's Literary Classics Seal of Approval
Mississippi Magnolia Children's Choice Award PreK-2 List, 2019
2017 Foreword INDIES Honorable Mention
"A sweet story where running away leads Grace right where she needs to be." —Kirby Larson, Newbery Award-Winning author

"Author Holly L. Niner's endearing depiction of a precocious young girl, and her father who shows perfect love and compassion, is one that is sure to warm the heart of readers young and old. Whimsical illustrations by Isabella Ongaro are perfectly paired with this delightful book which earns our recommendation for home and school libraries everywhere. Look out Alexander and the Terrible Horrible, No Good, Very Bad Day, there's a new book in town and it's earned a very special place in our hearts and on our book shelf. " Literary Classics Book Award

"Alternating voices and fonts in adult orange and youthful purple relate Grace's experiences with dramatic humor, and fun, colorful illustrations . . . convey the wide range of emotions that allow Grace's day to go from better to best with a little help from Mom and Dad." —Foreword Reviews


"Niner's tale, told entirely in dialogue at bedtime, will be familiar to most toddlers, though not every set of parents is so indulgent and understanding. The typeface and color are different for each speaker (Grace's is, of course, purple). Ongaro's illustrations, drawn by hand but colored electronically, alternate between the evening bedroom and the events of the day, depicting Grace and her parents as white. The bright and cheery images add needed detail to the spare tale." —Kirkus Reviews


"Her patient mother comes up with a solution that respects Grace's need for a little space and independence . . . cheery scenes of domestic life . . . successfully establish the family's closeness." —Publishers Weekly


"The Day I Ran Away will be sure to keep kids engaged and will teach them the importance of following rules and listening to parents. And, hopefully, they will also learn that there really is no place like home." —Edwards Book Club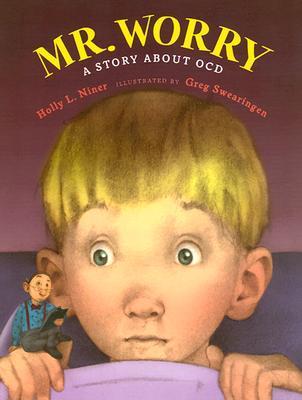 The joy of this book is not simply that it promotes understanding through its compassionate telling. It also has a satisfying plot, character development, and a hero bravely facing a challenge. Readers will finish with an appreciation of the common courage with which we must all face our difficulties.
--A grateful Virginia Reader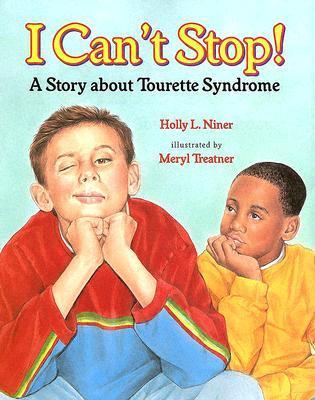 I have an 8 year old son that was recently diagnosed with TS. I passed this book around to everyone that was involved in my son's life and I can't thank the author enough for giving us something to help explain the complicated Tourette syndrome. Thank You.
--M. Briggs